Experience
Experience - Branding Guideline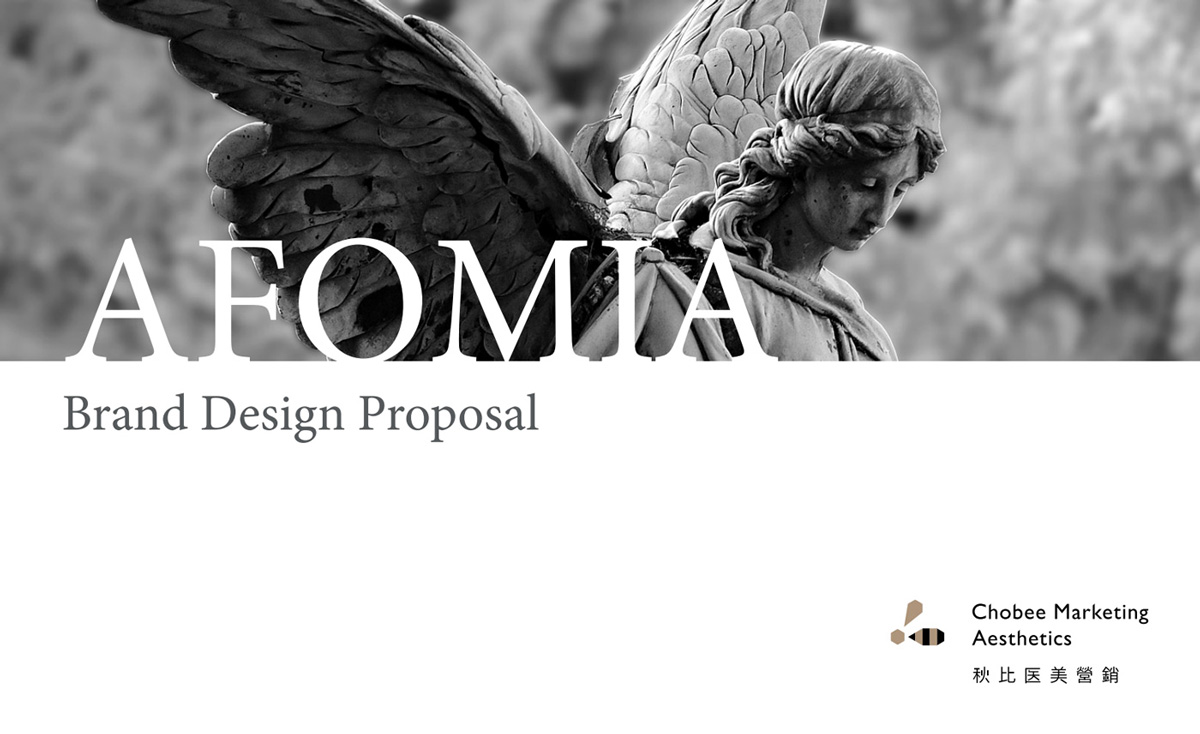 Experience - Branding Logo
Up for gallery
Down for analysation
THE CHALLENGE
Afomia's membership program is what really makes it stand out from other cosmetic clinics in the city of Vancouver. However, they were just starting out and had very minimal knowledge of the business side of the medical aesthetics industry in Vancouver. As such, they needed an effective strategy to establish their presence and market their membership program to the right target market in Vancouver.
THE COUNSEL
Euphoric Theme
When we sat down with the members of Afomia's team, one point which they made was that the name "Afomia" translates to "Angel" in English. We used this translation to establish the theme for Afomia's clinic- Euphoria. Our goal was to give Afomia an angelic personality- a high-end aesthetic clinic with a dazzling appearance and service that made its customers feel like angels.
Angel Branding
Continuing with the pre-established euphoric theme, we began bringing it to life both online and offline. Our graphic design team created a logo reminiscent of an angelic symbol and used the colors white and grey as the official colors for Afomia. Our interior design team used the official colors to set up Afomia's clinic, and our web design team incorporated all of these elements into Afomia's official website.
Digital Marketing
Having set the tone for the clinic, our marketing team began working on giving Afomia the much needed online exposure to get traffic and, ultimately, members. The web content was written in accordance with the euphoric theme and optimized for SEO, and also advertised on various relevant digital platforms (google, facebook, WeChat) to gather an audience. All of the digital and non-digital content was also translated to cater to Vancouver's growing large Asian community.
Outcomes
All aspects of Afomia's clinic have been established and the clinic is now running in full speed.
We'll Text You